Corporate Support
Your work place or business can enable us to help more local people who are blind or visually impaired in York.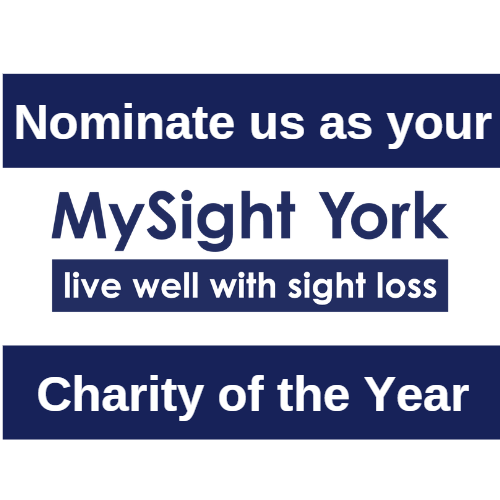 We are always happy to work with businesses who want to support us, whether it be through sponsorship, direct donations, payroll giving or volunteering. If you are interested in becoming a corporate sponsorship partner, please email louise.railton@mysightyork.org for more information.
Possibilities include, but are not limited to:
Why not nominate MySight York as your workplace's Charity of the Month/Charity of the Year? Create an opportunity for colleagues to come together and support a cause that will make a difference to local people living with sight loss
Donating a prize to one of our fundraising raffles
Donations for specific MySight York projects or events
Hold a fundraising event for us – this could involve a bake sale, a dress down day or something else
Sponsorship – this could be anything from becoming a sponsor of a fundraising event we're hosting, to pledging to match donations made at an event. We will work with you to help deliver a tailored sponsorship package to increase awareness of your brand and acknowledge your donation within MySight York.
Corporate partnerships can offer many benefits such as increased awareness, boosting staff morale and team work, plus a feel good factor knowing you are making a real difference to local people living with sight loss.
However you choose to support MySight York, we would like to say a huge THANK YOU. Every donation we receive makes a real difference to the lives of the blind and partially sighted people we support.