Roving Reporters
MySight York invited eight individuals with sight loss of working age, living in York and the surrounding areas to become MySight York Roving Reporters (Rovers). Willing Rovers were trained and equiped to audio record different experiences in an around York on an array of topics and venues.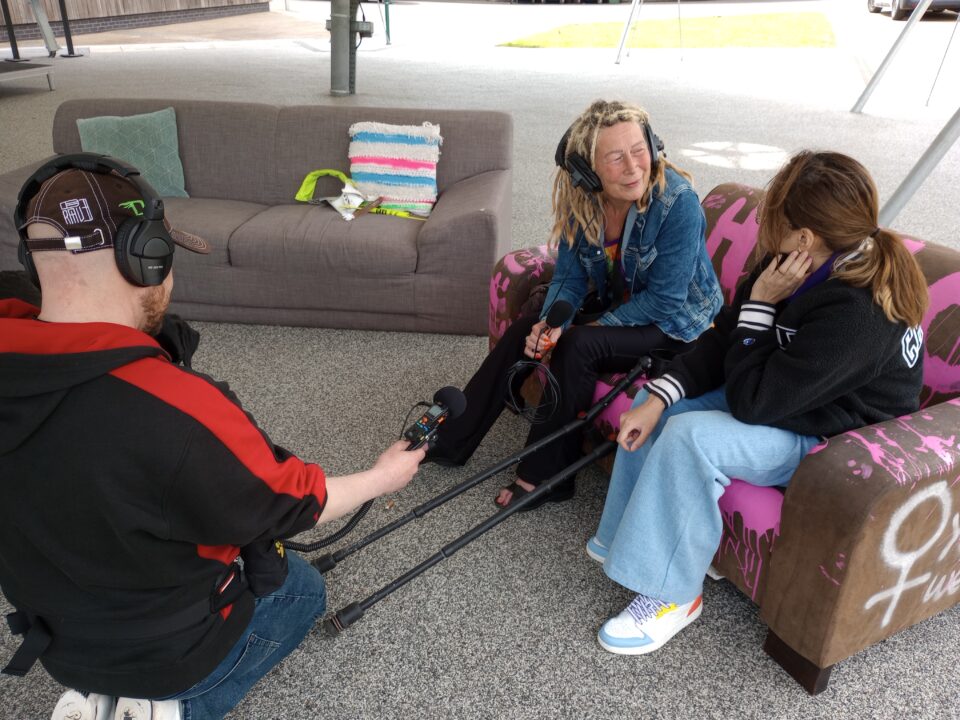 The Rovers training and social events bring the group together as a social outlet and participation in the project provides skills and training to develop Rovers' future employability.
Rovers are hoping to bring the outside world into people's homes, reducing isolation. They also wish to build listeners' confidence and encourage them to attend different community social activities and take part in leisure pursuits across York and the surrounding areas. Rovers also hope that they can educate members of the public, employers, community providers and other people new to awareness of sight loss on the lived experiences of people with a visual impairment.
Examples of audio articles created by our Roving Reporters:
Meet the Buses Interviews – VI Awareness Roving Reporter captures the day when York Sight Loss Council invite MySight York to talk with First Buses to train the drivers and discover the accessibility of the new buses.
VI Tennis – Sports Roving Reporter and National VI Tennis Champ discusses plans for a York based VI tennis club.
QAC Sight Village North East – Tech Roving Reporter reports on the most recent trip to the technology and information expo for people with a visual impairment in the North East.
Listen to our Rovers' audio articles
You can listen to the first ever audio articles created by our Roving Reporters below:
(Please note: our Roving Reporters are still in training, the audio produced will improve over time)