Wellbeing
Sight loss can affect our sense of wellbeing. Here we offer some tips for ways to 'live well with sight loss'.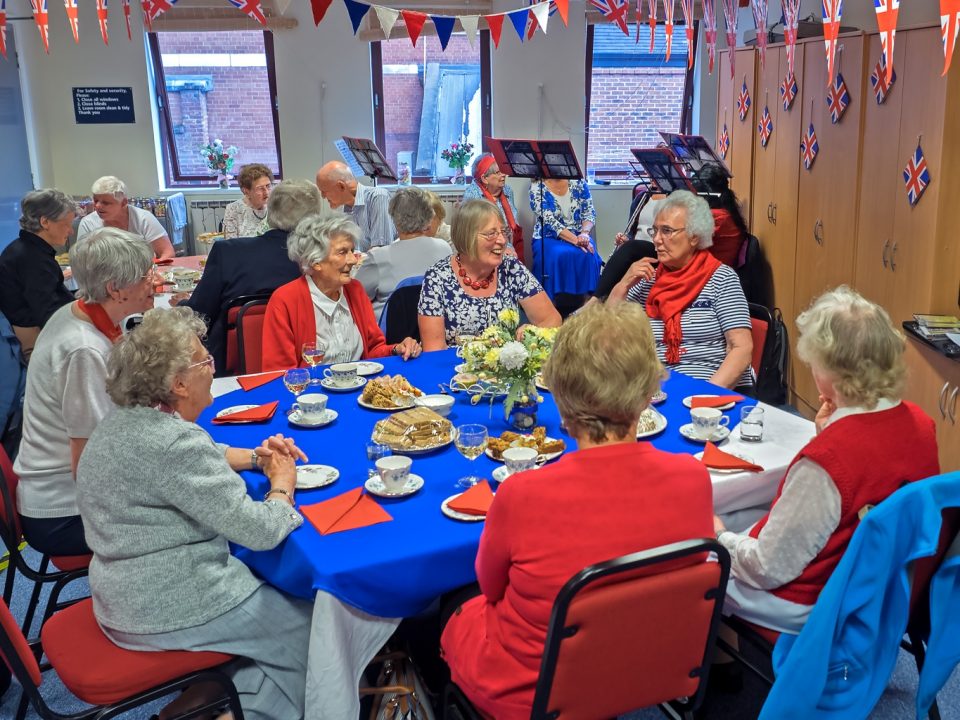 Wellbeing is more than happiness.  It can be described as feeling good and functioning well. It is important to pay attention to our personal wellbeing.  Not doing so can impact on our life, our relationships and our health.
Sight loss can sometimes cause us to focus on negative feelings.  This is quite natural and can happen at any time, whether you have a newly diagnosed sight loss or have lived with low vision for many years. However, there are many positive things you can do to increase feelings of wellbeing:
Take advantage of all the support and services that are there for you, learn new skills and ways of doing things.
Connect with other people, which could be through one of the many groups that take place at YBPSS.
Eat a healthy diet and exercise if you can. MySight York has a weekly exercise class and a regular Boccia group. We can also tell you about other opportunities to be active in York, including free guided walks in the city.
Reach out to other people. Even the smallest act, like smiling at someone, can help.
Reach out for yourself.  If you find yourself dwelling on negative feelings, arrange to talk to someone who can help. The MySight York Talking Space service is free, and can offer you one to one confidential appointments at Rougier House. RNIB, the Macular Society and Blind Veterans UK all offer telephone counselling services.  If none of these is suitable, ask your GP for a referral to a service you would prefer.
Try to do something you enjoy every day, whether that's listening to music, calling a friend, enjoying fresh air and birdsong or reading a book.
There is so much support locally and nationally to help you 'live well with sight loss'. Contact MySight York if you would like help in finding a solution that will work for you.