Sight Loss Registration
What exactly is sight loss registration? Here we offer you a quick guide to the process and what to expect.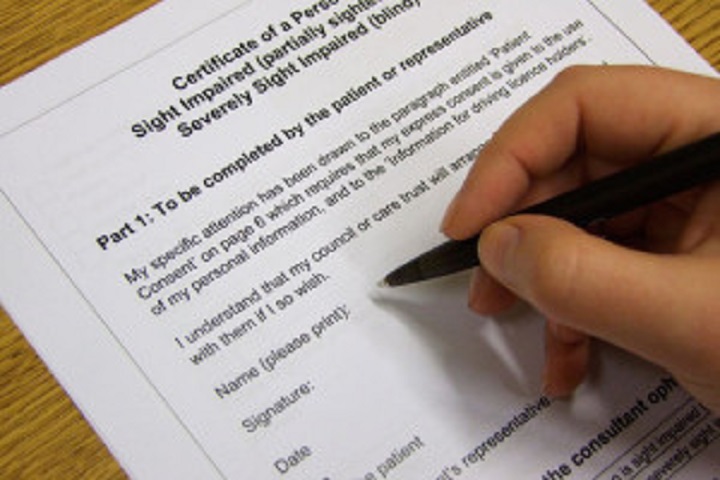 Registration simply means being added to your local Social Service's register of people who are visually impaired. There are two levels of registration: you can be classed as either sight impaired (partially sighted) and severely sight impaired (blind).
It is completely voluntary and you can choose not to be registered, although it is easier to get certain forms of support if you are. The benefits of registration include tax allowances, leisure discounts, help with NHS costs and many other things.
Three steps to Registration
Visit your GP or optician who will make a referral to a hospital eye clinic.
The Ophthalmologist (eye specialist) will assess the distance and range of your eyesight – known as your visual acuity and field of vision. If they judge that your sight is at the right level they will complete a Certificate of Vision Impairment or CVI. Only an eye specialist can decide if your sight is at the right level to qualify.
 A copy of the CVI is sent to your local Social Service team who will ask if you wish to be included on the register.
In York this is done by YorSensory on behalf of City of York Council.
Patients seen at York Hospital Eye Clinic will be offered a referral to see Helen Flett, the Eye Clinic Liaison Officer. Helen works for MySight York but is based in the eye clinic. She will send a copy of your CVI to MySight York so that we can make you aware of the support and services that we offer.
We have created a leaflet with more information about the benefits of registration. You can download it in large print or listen to an audio version.